Pumps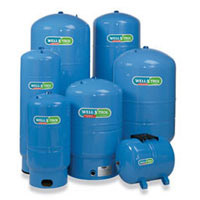 Pump-Tech Plumbing is your source for pumps from many different manufacturers depending on the application, such as Gould, Grundfos, Monarch, Liberty and many more (see our Suppliers page).
We carry an extensive stock of the main types of pumps so we can get your new pump installed fast without having to wait on ordering times in most cases.
We warranty all major pump manufacturer's products whether you purchase from us or not.
We also have Pressure Tanks for your pump system.